General: Height access system with fall-arrest device at a fixed guidance (EN 353-1) The permanent vertical lifeline system SKA 8 is used for safeguarding persons working at positions located at height or depth. The fall protection device consists of a following fall-arrest device. The vertical lifeline system SKA 8 is used at vertical ladders and step iron lines, in connection with catching harnesses according to EN 361. The respective instructions for use of catching harnesses must be observed. The following fall-arrest device SKA 8 made of stainless and galvanised steel slides on galvanised steel wire ropes with a diameter of 8 mm (7x19W-WC/37,6 kN).
Max. number of persons: 1.

For steel wire rope: 8 mm (7x19W-WC/37,6 kN).

Material: Stainless Steel, Steel (Electrogalvanized)
Marking: According to standard
Temperature range: -30°C up to 45°C.
Standard: EN 353-1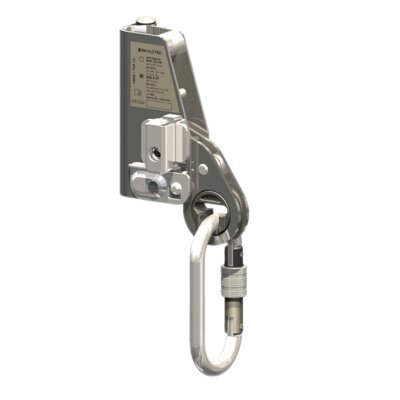 Currently this product cannot be added to an online quote. Please contact us directly for enquires.